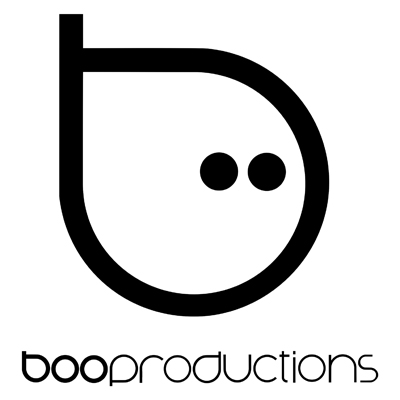 BOO PRODUCTIONS S.A.
Contact Details
26 Ierou Lochou Str. Athens 15124
+30 2106100730
Audiovisual Work Expertise
Animation, Commercials, Corporate Videos, Documentaries, Feature Films, Reality Shows, Short Films, TV Productions
Company Profile
BOO PRODUCTIONS was founded in April 2007, when four award-winning producers – with over 30 years of experience in filmmaking – decided to join forces and form a dynamic venture. Boo Productions is now one of the leading audiovisual companies in Greece, focusing on the production of feature films and TV commercials (Best Production Company of the Year at Ermis Awards 2014) and as well as on servicing international productions for their shooting in Greece.
Member Of
Audiovisual Producers' Association of Greece (SAPOE), Media Producers Association (PACT)
Most Prominent Awards
2020 Chicago International Film Festival

SILVER HUGO (BEST SCREENPLAY)

2020 Telluride Film Festival

OPENING FILM (NOMINEE)

2020 Venice Film Festival

OPENING FILM (NOMINEE)

2019 Ermis Awards

ERMIS SILVER

2019 Ermis Awards

ERMIS GOLD

2019 Ermis Awards

ERMIS SILVER

2018 Ermis Awards

ERMIS BRONZE

2017 Ermis Awards

ERMIS BRONZE

2017 Ermis Awards

ERMIS BRONZE

2017 Ermis Awards

ERMIS GOLD

2017 Ermis Awards

ERMIS BRONZE

2016 Ermis Awards

ERMIS SILVER

2016 San Sebastian International Film Festival

SOLIDARITY AWARD

2015 Ermis Awards

ERMIS GOLD

2015 Ermis Awards

ERMIS SILVER

2014 Ermis Awards

PRODUCTION COMPANY OF THE YEAR

2014 Ermis Awards

GOLD ERMIS

2014 Ermis Awards

ERMIS SILVER

2014 Ermis Awards

ERMIS BRONZE

2014 Ermis Awards

ERMIS BRONZE

2014 Ermis Awards

ERMIS GRAND & GOLD

2014 San Sebastian International Film Festival

KUTXA AWARD

2012-2013 Ermis Awards

ERMIS GOLD

2012-2013 Ermis Awards

ERMIS GOLD

2012-2013 Ermis Awards

ERMIS BRONZE

2010 Ermis Awards

ERMIS GOLD

2010 Venice Film Festival

BEST ACTRESS AWARD

2009 Cannes Film Festival

UN CERTAIN REGARD AWARD

2009 Ermis Awards

ERMIS GOLD

2009 Ermis Awards

ERMIS GOLD

2009 Ermis Awards

ERMIS GOLD

2009 Ermis Awards

ERMIS GOLD

2009 Oscar Academy Awards

OSCAR NOMINEE FOR BEST FOREIGN LANGUAGE FILM OF THE YEAR

2008 Ermis Awards

ERMIS GOLD