VOTE NOW FOR ATHENS (THE LITTLE DRUMMER GIRL)
After the success of the second edition, when Corfu island (Greece) was crowned best European Film Location 2018, EUFCN – the European Film Commissions Network announces the European Film Location Award 2019, in collaboration with Cineuropa.
EUFCN consists of 96 members from 29 countries, which promote European locations and film industry and European culture.
Each Film Commission member of the EUFCN had the opportunity to candidate a film location, a specific place used in a film or TV Series which has been released in movie theatres or screened between January 1st 2018 and July 1st 2019. All movies and TV Series in competition needed to have a significant International distribution and success, meaning that needed to have been distributed at least in one other Country, outside the Country of origin.
The Hellenic Film Commission (HFC) of the Greek Film Centre (GFC) is pleased to announce that its nominated location, Athens, is among the 10 finalists of the EUFCN Location Award 2019, in recognition of the key role it played in the highly popular BBC mini TV Series THE LITTLE DRUMMER GIRL, directed by highly- acclaimed South Korean director Park Chan-wook.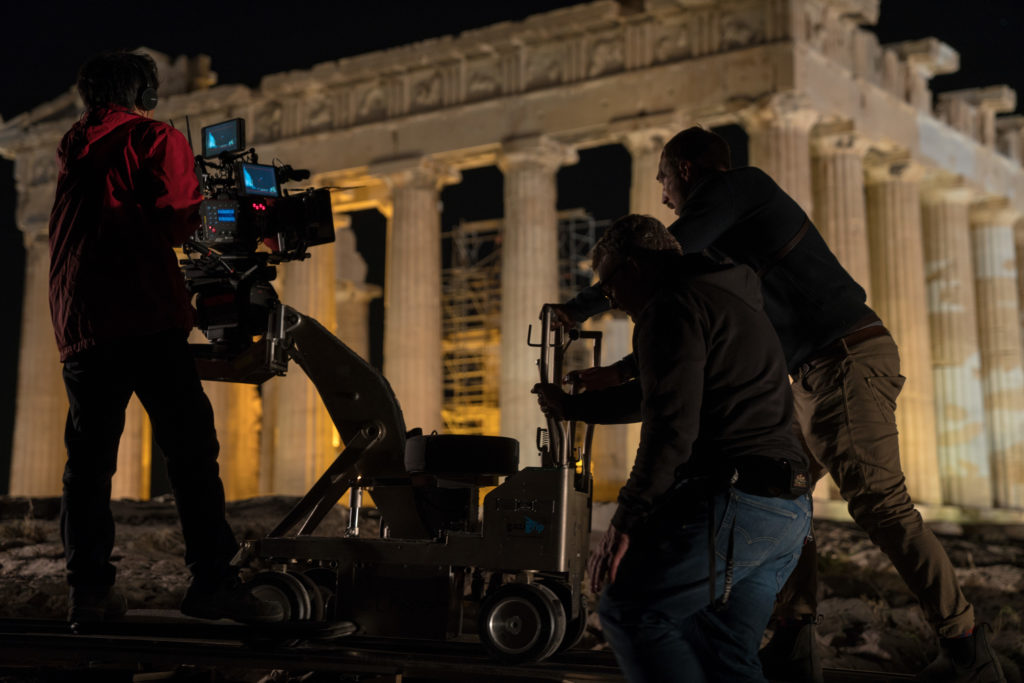 Athens, the capital of Greece and one of the world's oldest cities, offered a canvas of unique resonance to director Park Chan-Wook.
"It has been an incredible experience to film 'The Little Drummer Girl' in the very locations de-scribed in John le Carré's book. The immense privilege of shooting at such historically and culturally important places such as the Acropolis or Temple of Poseidon cannot be understated. Greece, as the birthplace of Western drama, offers filmmakers a canvas of unique resonance and, for me, it is the perfect place to tell the story of Charlie (Florence Pugh)", said director Park Chan-wook to the Hellenic Film Commission, describing his experience of filming in Greece.

THE LITTLE DRUMMER GIRL is based on a spy novel by John le Carré and produced by The Ink Factory, AMC and BBC, starring Florence Pugh and Alexander Skarsgård. Greek locations were used to shoot not only scenes set in Greece, but scenes set in Lebanon, Israel, Yugoslavia (as it then was) and Rome as well.
VOTING PROCEDURE
From November 14th 2019 the audience has the chance to vote for the best location from among the 10 in the shortlist, by simply filling in the online form available on www.cineuropa.com (see below).
The deadline for voting is January 20th 2020.

The award ceremony will take place in Berlin during the 70th Berlinale.
And that's not all: from among all the voters, EUFCN and Cineuropa will pick a winner who will have the chance to visit the winning location. The winner will benefit from 2 nights of accommodation for 2 people, which will be offered and used in agreement with the film commission of that area.
Online form for voting: https://cineuropa.org/en/felaindex/
Vote for ATHENS: https://cineuropa.org/en/felaprofile/380509/#cm
More info about the EUFCN: https://eufcn.com/
More info about the Hellenic Film Commission: https://www.filmcommission.gr/
More info about THE LITTLE DRUMMER GIRL filming in Greece:
https://www.filmcommission.gr/hfcnews/tldg-wraps-filming-in-greece/